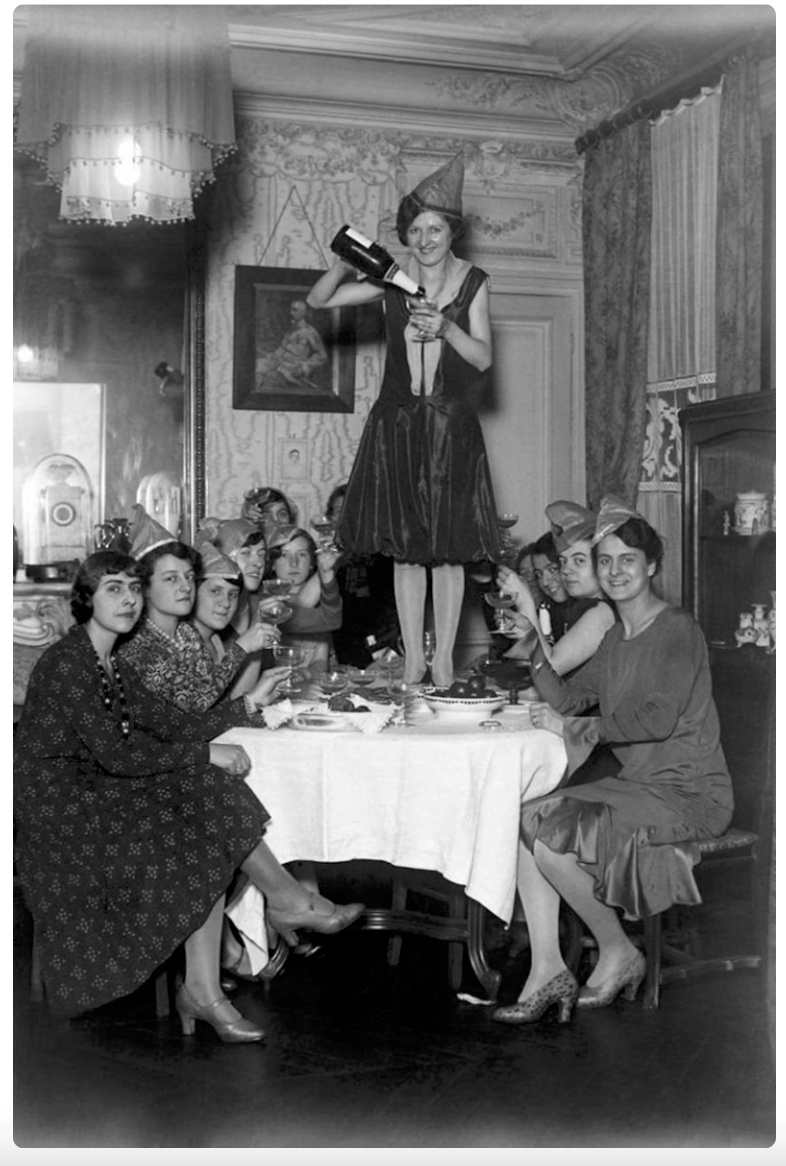 Event Looks
Party To Go To? Wedding? What Will You Wear?!
We have some ideas...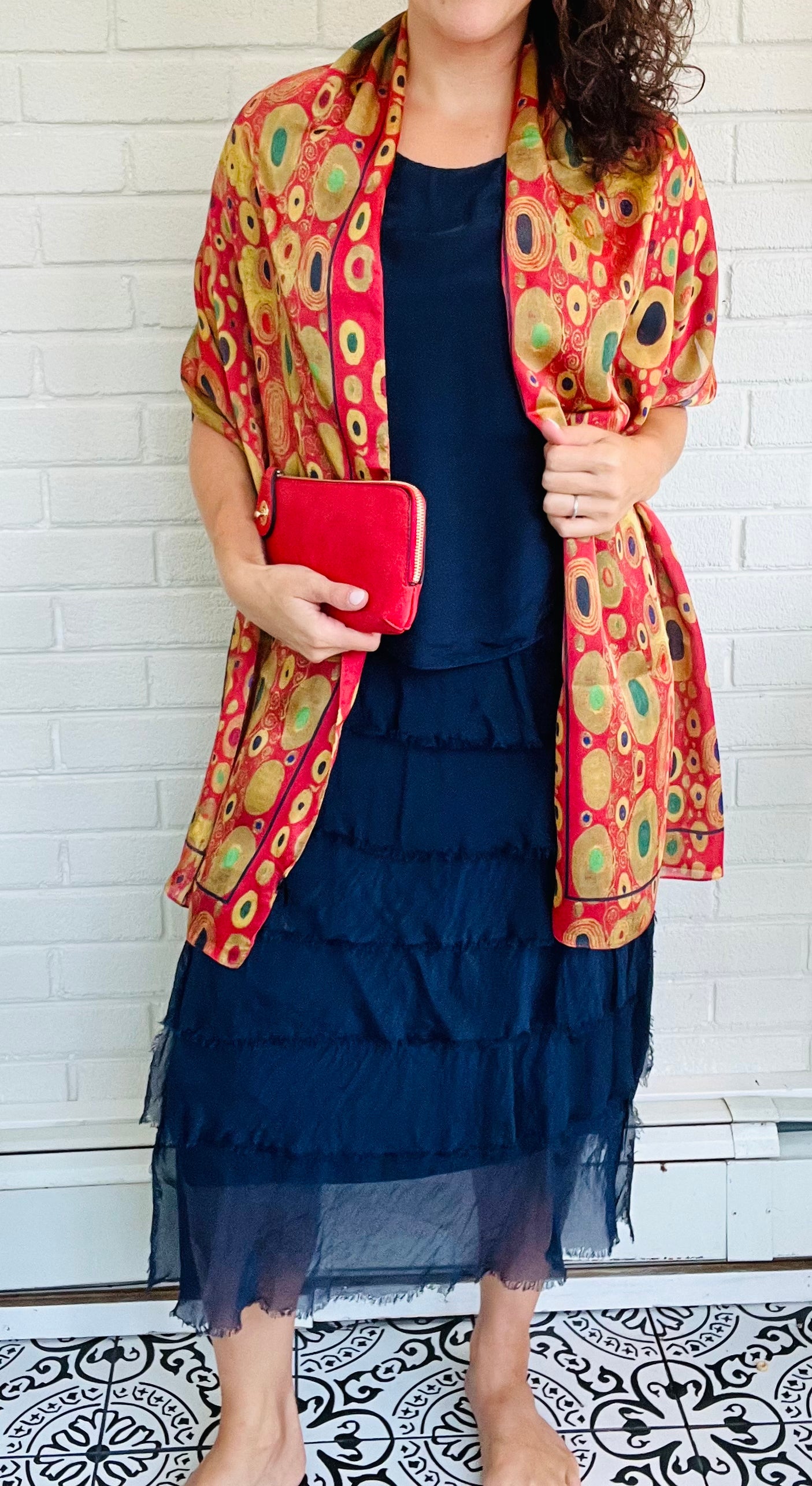 Discover the magic that is the Gail Silk Tiered Ruffle Dress by Tina Stephens.

It fits sizes 2/4 - 12/14 (Really! We've seen it!)

A stretchy slip is covered with lovely raw-edge silk tiers and a built-in silk top. Skimming over your curves, it creates a beautiful silhouette.

We've accessorized with a dazzling pair of Ayala Bar earrings, a Klimt Hope scarf and the Vegan Leather Kendall bag used as a clutch.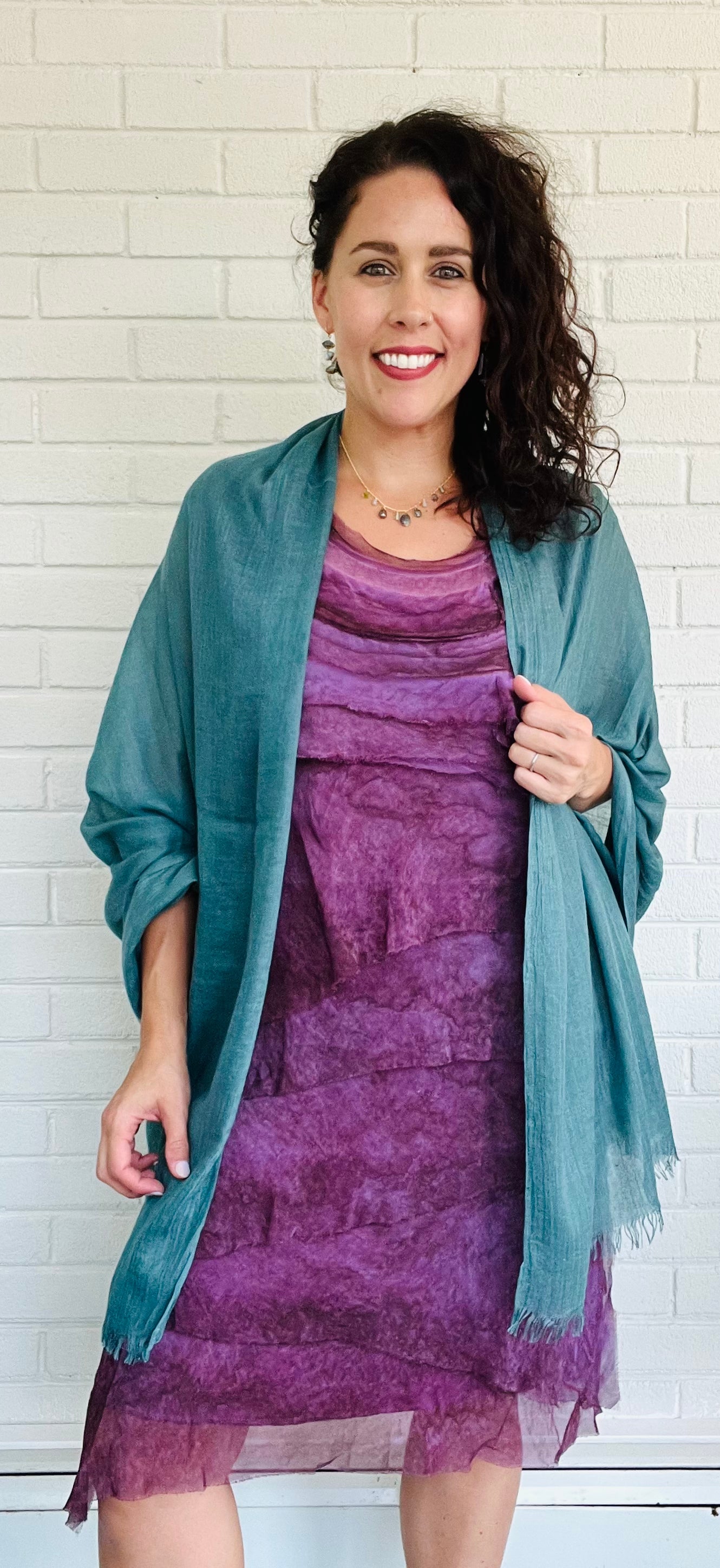 The Silk Mariana Ruffle Dress is a sleeveless version of the same dress but without the built-in top. Use one of the many colors of the London Scarves Solid Fringe Scarf as a shawl or cover-up. We've added a dainty teardrop necklace of lustrous semi-precious stones from A.V. Max and dangly labradorite earrings from Treisi.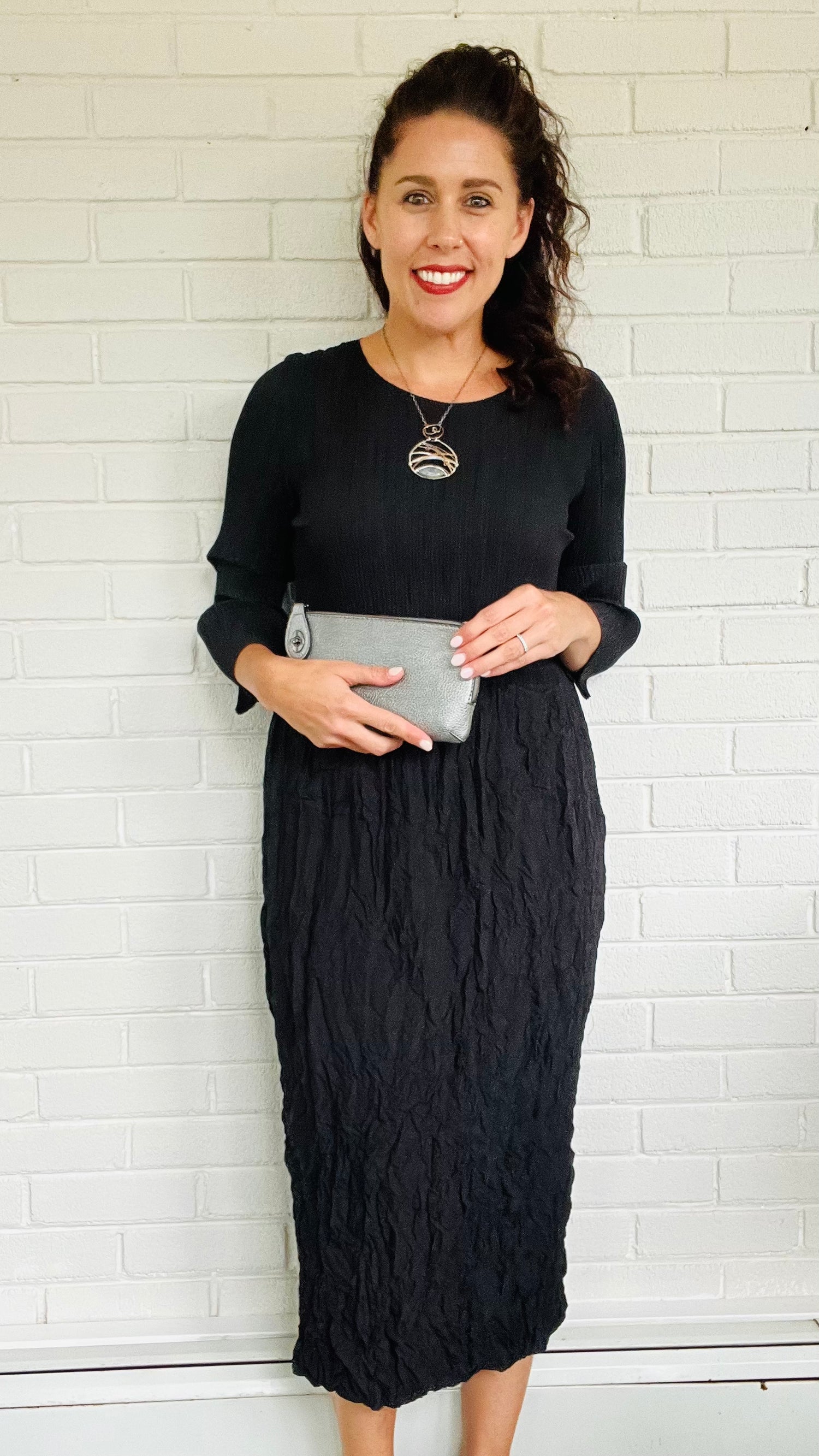 While super easy to wear, the Pleated Crinkle Dress from Picadilly is anything but simple. It has a slightly bubble shape, round neck and 3/4 sleeves. Accessorize with any color under the sun! We've chosen a statement necklace from Art By Any Means and the Kendall Crossbody in Gunmetal used as a clutch.
Stand out with another crinkle number this time in a beautiful berry red (it also comes in black!). The European Crush Oakley Dress by Chalet has a mock neck, slight a-line shape and 3/4 sleeves. We've paired it with funky mod earrings from Elements by Jill Schwartz, a silk scarf with a kaleidoscope of colors from Dupatta and the Riley crossbody bag used as a clutch.